Andreas Behrens-Klausen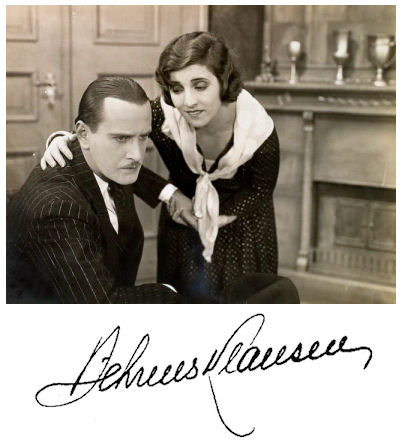 Lichtbild aus "Ariadne in Hoppegarten" 1928

? - ?
.
.
The actor Andreas Behrens-Klausen was already very busy at the theater before he also entered the film business in 1926.
In "Sein grosser Fall" (26) he played the role of chief inspector Schlosser at the side of Christa Tordy, Olga Tschechowa and Rudolf Forster.

Afterwards followed few more silent movies like "Der Katzensteg" (27) as Pfarrer Götz directed by Gerhard Lamprecht, as prisoner in "Die Ausgestossenen" (27) with Fritz Kortner, Maly Delschaft and Rudolf Lettinger, playing the role of the jockey Gilchrist in "Ariadne in Hoppegarten" (28) with Alfred Abel and Maria Jacobini, "Der alte Fritz, 2. Teil: Ausklang" (28) with Otto Gebühr and "Der Weg durch die Nacht" (29) with Friedrich Ettel and Margarete Schön.