Hans Bilrose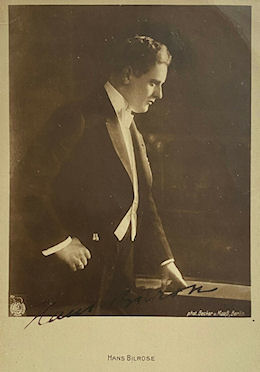 Foto: Becker & Maass (Atelier 1902-1938)

? - ?
.
.
The actor and director Hans Bilrose was rarely active in the film business.

He celebrated his film debut as an actor as early as 1913 in the production "Die Befreiung der Schweiz und die Sage von Wilhelm" (13). He impersonated the role of Arnold von Melchtal at Friedrich Feher's, Karl Kienlechner's and Emil Lind's side. Friedrich Feher was the director.

As a director he realised the production "Das Luxusweibchen" (20) with Gustav Botz, Inge Dolf and Max Schiefer in 1920.