Paula Brosig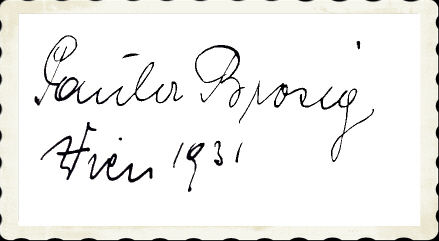 1902 - 1993
.
.
The actress Paula Brosig was only rarely active in front of the camera.

She played her first role in "Ausflug ins Leben" (31) with Felix Bressart, Charlotte Susa, Rolf von Goth, Rosa Valetti, Truus van Aalten, Albert Paulig and Annie Rosar.

Afterwards followed a long interruption before took part in a movie again after World War II. She appeared under the direction of G. W. Pabst in "Der Prozess" (48) at the side of Maria Eis, Ewald Balser, Ernst Deutsch, Josef Meinrad and Hermann Thimig.

She was married with the actor Arthur Hell.