Dorothy von Bruck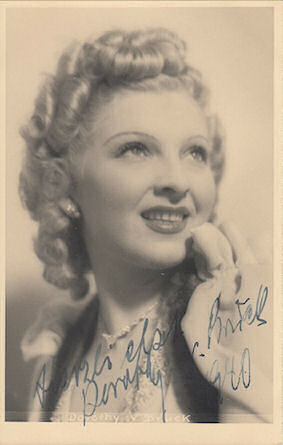 Foto: Hanns Holdt (1887-1944)

? - ?
.
.
The actress and cabaretist Dorothy von Bruck was busy on the stage in the first place.
She only appeared once in front of the camera for the production "Venus vor Gericht" (41) directed by Hans H. Zerlett with Hannes Stelzer, Hansi Knoteck, Paul Dahlke, Siegfried Breuer, Ernst Fritz Fürbringer, Hans Brausewetter and Hubert von Meyerinck.

Aa a cabaretist she acted among others at the "Kabarett der Komiker" and as a dancer she succeeded with almost transparent dresses.