Bobby Burns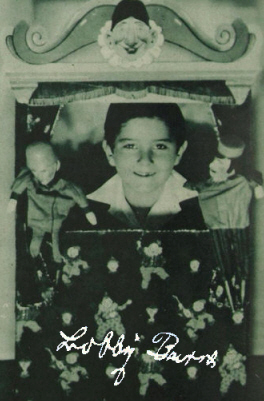 Foto: Gregory Harlip (?-1945)

? - ?
.
.
The child actor Bobby Burns took part in some movies from the end of the 20s.

His first appearance in front of the camera was in "Mary Lou" (28) directed by Friedrich Zelnik with Lya Mara, Fred Louis Lerch, Fritz Kampers, Adele Sandrock, Rudolf Biebrach, Szöke Szakall, Max Maximilian and Paul Rehkopf.

Afterwards followed engagements in the productions "Mein Herz ist eine Jazzband" (29) with Lya Mara, Heinrich Gotho, Karl Harbacher, Alfred Abel, Michael von Newlinski and Carl Goetz, Friedrich Feher's "Hotelgeheimnisse" (29) at the side of Gertrud Eysoldt, Magda Sonja, Angelo Ferrari, Wolfgang Zilzer, Livio Pavanelli and Harry Frank, "Bobby, der Benzinjunge" (29) directed by Carl Boese with Gustav Rickelt, Sophie Pagay, Eduard Rothauser, Ruth Weyher and Livio Pavanelli, Alfred Abel's "Narkose" (29) with Renée Héribel, Jack Trevor, Alfred Abel, Fritz Alberti and Bruno Ziener as well as "Giftgas" (29) at the side of Hans Stüwe, Lissy Arna, Alfred Abel, Fritz Kortner, Gerhard Dammann, Nico Turoff, Paul Rehkopf and Carl Goetz.

His last movie was "Der weisse Teufel" (30) directed by Alexandre Volkoff with Iwan Mosjukin, Lil Dagover, Betty Amann, Fritz Alberti, Alexander Murski, Henry Bender and Rudolf Biebrach.