Eugen Gura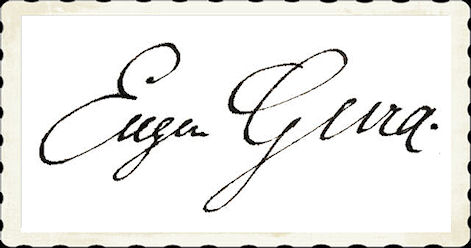 1869 - 1944
.
.
The actor Eugen Gura grew up in an artistic household. His father was the actor Eugen Gura senior, his brother was the actor Hermann Gura and his sister was the actress Sascha Gura.

He began his career in the theatre and he made his theatrical debut at the City Theatre in Riga. In 1892 he went to the court theatre in Kassel and three years later to the court theatre in Gera.
Further engagements followed at the Stadttheater in Halle and the Hoftheater in Munich.

In contrast to his sister Sascha Gura who was a busy film actress in the 20's Eugen Gura only appeared in few silent movies.

He impersonated his first role in the production "Dämon Weib" (20) by Hans Oberländer with Karl Graumann, Friedrich Basil and Anna Dendler.
It followed "Der gelbe Würger" (21) at Otto Ernst Lund's and Fred Stranz's side, Franz Osten's "Die Kette der Schuld" (21) with Viktor Gehring, Fritz Greiner, Violetta Napierska and Henri Peters-Arnolds and "Ein Fest auf haderslevhuus" (21) with Karl Graumann, Hanna Ralph, Hanns Beck-Gaden, Elise Aulinger and Charlotte Krüger.

His last film work was "Martin Luther" by director Karl Wüstenhagen with Elise Aulinger, Karl Wüstenhagen, Wilhelm Diegelmann, Viktor Gehring, Dary Holm and Adolf Wohlbrück.