Margarethe Koeppke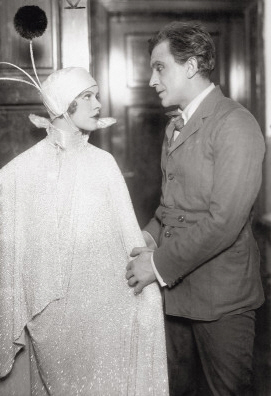 Foto: Wilhelm Willinger (1879-1943)

1902 - 1930
.
.

The actress Margarethe Koeppke began her career at different theaters in the province before she made her way up the ladder with successful engagements in Munich and Vienna which made her well-knwon to a huge audience.

She went to Berlin in 1928 where she also became a busy stage actress. Finally she returned to Munich again where she appeared regular in the next years.

Margarethe got an offer for the movie "Einbrecher" (30) and she impersonated the role of Mimi at the side of stars like Willy Fritsch, Lilian Harvey, Heinz Rühmann, Oskar Sima and Ralph Arthur Roberts.

Everything pointed to a successful film career and Margarethe Koeppke already has several acceptances for bigger roles in movies when a headline shocked the readership.
Margarethe Koeppke committed suicide by city gas on September 16, 1930. It is supposed that the reason was a unhappy love when she was at odds with her fiancé. Because Margarethe Koeppke suffered from depression and she already attempted a suicide one year before in Vienna too this underlined the theory. Last year she was saved by a doctor, this time the help came too late.

In an article of that time her age was mentioned as 25.