Ilka Palmay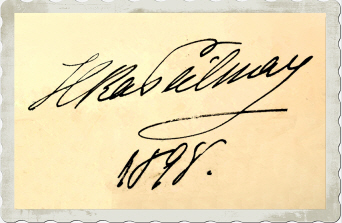 1859 - 1945
.
.
The actress and singer Ilka Palmay was born as Ilona Petráss in Ungvar.

She began her career in Hungary in 1880 where she became established as a stage actress and singer. She got engagements in cities like Kassa, Kolozsvar, Budapest and Prague.
Later also followed engagements for operas and operettas in Vienna, London, Berlin and New York.

When the film business was still in it's infancy she appeared already in front of the camera for the first time for "A tancz" (01), a shoot of one of her stage appearances.

During her stay in Vienna she acted in two more silent movies.
In "Johann Strauss an der schönen blauen Donau" (13) she impersonated the male role of Prinz Orlofsky at the side of Karl Zeska, Hansi Niese, Louise Kartousch and Richard Waldemar.

Afterwards she took part in Ernst Marischka's "Das Satansweib" (15).

She had her last cinematical appearences in the Hungary production "Kartyavar" (19) with Norbert Dan, Camilla von Hollay and Jeno Endrey.