Lia Rosen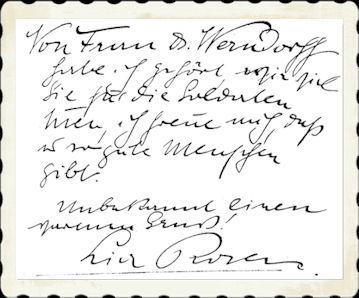 1893 - 1973
.
.
The actress Lia Rosen began her artistic career in 1910 where she played in Berlin for Max Reinhardt.
In the next years followed engagements at other theaters, among them das "Neue Theater".

She went to the USA for a guest performance in 1924.

Lia Rosen only appeared once in front of the camera for the production "Der Shylock von Krakau" (13). In this movie she played the role of Miriam Levi under the direction of Carl Wilhelm and at the side of Rdolph Schildkraut, Friedrich Kühne and Carl Wilhelm.

Lia Rosen emigrated to Palestine in 1928.