Ines von Taube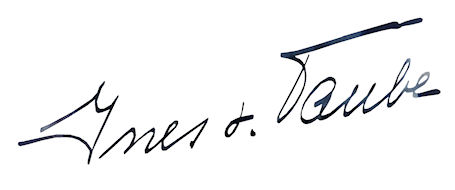 1913 - ?
.
.
The actress Ines von Taube was active in the film business only for a very short time.
She made her debut in the role of Irma Knax in the production "Husarenliebe" (32) alongside Max Adalbert, Hansi Niese, Else Elster, Anton Pointner and Leo Peukert.

Already in the following year her last cinematical works came into being.
These include "Das lustige Kleeblatt/Das lachende Glück" (33) with Harald Paulsen, Jupp Hussels, Jessie Vihrog, Paul Heidemann, Senta Söneland and Paul Henckels, "Liebesfrühling" (33) with Carl de Vogt, Helmuth Kionka, Erna Morena and Ernst Rückert as well as "Der Störenfried" (33) by Georg Jacoby with Georg Alexander, Fita Benkhoff, Paul Henckels, Adele Sandrock and Hubert von Meyerinck.