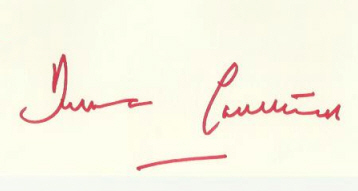 Die Schriftstellerin Barbara Cartland - die sich selbst als Expertin für Romantik bezeichnete - ist in vielerlei Hinsicht eine sehr spezielle Schriftstellerin gewesen.
Da war die enorme Schaffenskraft mit geschätzten 720 Buchtiteln - wovon sie die meisten innerhalb von 20 Jahren schrieb. Im Schnitt alle zwei bis drei Wochen kam ein neues Buch auf den Markt. 1983 erhielt sie einen Eintrag im Guiness-Buch der Rekorde, als sie in einem einzigen Jahr 23 Bücher veröffentlichte.
Dies hatte natürlich Einfluss auf den Inhalt ihrer Bücher (die oftmals in geschichtlichen Hintergrund gebettet waren), die sich immer sehr ähnelten, dennoch zog sie eine grosse Leserschaft in ihren Bann und es wurde die unglaubliche Zahl von über einer Milliarde Bücher verkauft.
Zudem malte sie jeweils selber die Cover zu ihren Büchern.
Nach ihrem Tod entdeckte man 160 unveröffentlichte Romane - eine Anzahl, auf die kaum ein anderer Schriftsteller mit seinem gesamten Lebenswerk erreichte. Die Bücher wurden als eBooks unter dem Sammelbegriff "The Barbara Cartland Pink Collection" veröffentlicht.
Die Jugendzeit von Barbara Cartland war von einigen familiären Tragödien geprägt. Zunächst beging ihr Grossvater Selbstmord, nachdem er Bankrott ging, was die finanzielle Sicherheit der Familie gefährdete.
Ihr Vater fiel 1918 im 1. Weltkrieg und ihre Mutter eröffnete daraufhin ein Kleidergeschäft in London, um den Lebensunterhalt für ihre Familie zu bestreiten.
Barbara Cartlands Brüder fielen viele Jahre während des 2. Weltkriegs bei Dünkirchen.
Nach der schulischen Ausbildung besuchte Barbara Cartland das Erziehungsinstitut "Malvern Girls' College", danach konnte sie sich erfolgreich als Journalistin etablieren.
Bereits im Alter von 22 Jahren konnte sie ihr erstes Buch mit "Jigsaw" (23) veröffentlichen. In den nächsten Jahren folgten "Sawdust" (26) und "If the Tree Is Saved" (29).
1927 heiratete sie den Armeeoffizier Alexander George McCorquodale. Ihre gemeinsamte Tochter Raine wurde 1976 die Stiefmutter von Lady Diana, Prinzessin von Wales.
Die Ehe wurde 1932 geschieden und vier Jahre später heiratete sie Hugh McCorquodale, ein Cousin ihres ersten Ehemannes. Aus dieser Ehe gingen zwei Söhne hervor.
Als Schriftstellerin veröffentlichte sie in den 30er und 40er Jahren zahlreiche weitere Romane, darunter "For What?" (30), "Sweet Punishment" (31), "A Virgin in Mayfair/An Innocent in Mayfair" (32), "Just Off Piccadilly/Dance on My Heart" (33), "Not Love Alone" (33), "A Beggar Wished/A Rainbow to Heaven" (34), "First Class, Lady?/Love and Linda" (35), "Passionate Attainment" (35), "Touch the Stars: A Clue to Happiness" (35), "Dangerous Experiment/Search for Love" (36), "Desperate Defiance" (36), "The Forgotten City" (36), "But Never Free/The Adventurer" (37), "Saga at Forty/Love at Forty" (37), "Broken Barriers" (38), "The Bitter Winds of Love" (38), "The Black Panther/Lost Love" (39), "The Gods Forget/Love in Pity" (39), "Stolen Halo" (40), "Now Rough-Now Smooth" (40), "Open Wings" (42), "Ronald Cartland/My Brother Ronald" (42) - eine Biographie ihres Bruders, "Sleeping Swords" (42), "The Leaping Flame" (43), "After the Night/Towards the Stars" (44), "The Dark Stream/This Time It's Love" (44), "Yet She Follows/A Heart Is Broken" (44), "Armour Against Love" (45), "Escape from Passion" (45), "Out of Reach" (45), "The Hidden Heart" (46), "Against the Stream" (46), "Again This Rapture" (47), "If We Will/Where Is Love?" (47), "The Dream Within" (47), "No Heart is Free" (48), "A Hazard of Hearts" (49), "A Duel of Hearts" (49) und "The Enchanted Moment" (49).
In den 50er und 60er Jahren kamen ein letztes Mal neue Bücher von Barbara Cartland auf den Markt, wo man die Übersicht noch behalten konnte.
Dies sollte sich ab den 70er Jahren ändern, als sie Bücher wie am Laufband schrieb.
Zu ihren Arbeiten der 50er und 60er Jahre gehören "The Knave of Hearts/The Innocent Heiress" (50), "Etiquette Handbook" (50), "The Little Pretender" (50), "A Ghost in Monte Carlo" (51), "Love is an Ealge" (51), "Cupid Rides Pillion/The Secret Heart/The Lady and the Highwayman" (52), "Love Is Mine" (52), "The Passionate Pilgrim" (52), "Love is the Enemy" (52, "Elizsabethan Lover" (53), "Love Me for Ever" (53), "Blue Heather" (53), "Wings on My Heart" (54), "Desire of the Heart" (54), "The Fascination Forties" (54), "Bewitching Women" (55), "The Enchatned Waltz" (55), "The Coin of Love" (56), "The Captive Heart/The Royal Pledge" (56), "Polly, My Wonderful Mother" (56), "The Outrageous Queen" (56), "The Kiss of Paris" (56), "Love Forbidden" (57), The Thief of Love" (57), "The Scandalous Life of King Carol" (57), "Stars in My Heart" (57), "Sweet Adventure" (57), "Love, Life and Sex" (57), "Look Lovely, Be Lovely" (58), "The Golden Gondola" (58), "The Private Life of Charles II" (58), "Lights of Love" (58), "Sweet Enchantress" (58), "A Kiss of Silk" (59), "The Private Life of Elizabeth Empress of Austria" (59), "Love in Hiding" (59), "The Smuggled Heart/Debt of Honor" (59), "Love Under Fire" (60), "The Price is Love" (60), "The Runaway Heart" (61), "Messenger of Love" (61), "Husbands and Wives/Love and Marriage" (61), "Josephine Empress of FRance" (61), "Diane De Poitiers" (62), "The Wings of Love" (62), "A Light to the Heart" (62), "Love Is Dangerous" (63), "The Hidden Evil" (63), "The Many Facets of Love" (63), "Sex and the Teenager" (64), "The Fire of Love" (64), "The Unpredictable Bride" (64), "Metternich The Passionate Diplomat" (64), "Danger by the Nile" (64), "Love on the Run" (65), "Love Holds the Cards" (65), "Woman the Enigma" (65), "Book of Charm" (65), "A Virgin in Paris/An Innocent in Paris" (66), "Theft of a Heart" (66), "Love to the Rescue" (67), "I Search for Ranbows" (67), "The Enchanting Evil" (68), "Love Is Contraband" (68), "The Youth Secret" (68) und "The Unknown Heart" (69).
Nachstehend eine Auflistung ihrer Bücher ab den 70er Jahren: