Hans Kühlewein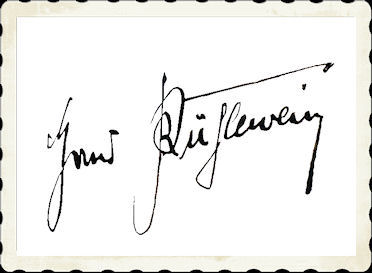 ? - ?
.
.
The actor Hans Kühlewein appeared regularly on German stages, beside it his also acted in few movies.

He made his screen debut with the short movie "Im Zeichen des Vertrauens" (38) with Oskar Ballhaus, Bob Iller, Josef Peterhans and Werner Schott. In the same year he acted in Erich Engels' "Mordsache Holm" (38) at the side of Ursula Deinert, Walter Steinbeck, Elisabeth Wendt, Werner Scharf, Harald Paulsen, Hans Leibelt, Gerhard Bienert and Viggo Larsen.

Afterwards he played a bank employee in "Ein ganzer Kerl" (39) with Heidemarie Hatheyer, Albert Matterstock, Paul Henckels, Flockina von Platen, Albert Florath, Paul Bildt, Frida Richard, Paul Rehkopf and Horst Birr.

His last cinematical works came at the beginning of World War II into being with "Ein Robinson" (40) directed by Arnold Fanck playing the role of the Petty Officer Second Class with Herbert A. E. Böhme, Marieluise Claudius, Claus Clausen, Oscar Marion, Malte Jäger and Wilhelm P. Krüger as well as a steersman in Joe Stöckel's "Herz geht vor Anker" (40) with Gustav Fröhlich, Viktoria von Ballasko, Winnie Markus, Gusti Wolf, Hilde von Stolz, Heini Handschumacher, Joe Stöckel, Gustav Waldau and Hansi Arnstaedt.