Xaver Terofal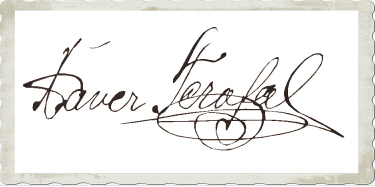 1862 - 1940
.
.
The actor Xaver Terofal first finished an apprenticeship as a butcher and he worked in this profession for a few years. Because he grew up in a wealthy family he was able to rent several hostelries where he brought in his artistic interest. He realised stage and music events in his hostelries gladly.

Finally he dedicated to the real theater and he soon became a demanded stage actor in Munich. There he met the actor Konrad Dreher and they founded together the "Bauerntheater" in Schliersee. The theater soon went on tour through Germany, Austria and Switzerland, later followed a tour to the USA.

Xaver Terofal was not only active as a stage actor but also realised several plays as a director.

He entered the film business in 1918 and he made his film debut with "Das Theaterdorf" (18).
He impersonated other roles in front of the camera in the next years. To these works belong "Die Gemeinde von Sankt Helena und ihr Kaplan" (19), "s'Lieserl vom Schliersee" (20), "Der bayerische Hiasel" (20), "Der Ausgestossene" (21), "Jägerblut" (22), "Almenrausch und Edelweiss" (28) as well as "Die Pfingstorgel" (28).

His daughter Fanny Mittermayr-Terofal and his grandson Hans Terofal became actors too.