Nicholas M. Schenck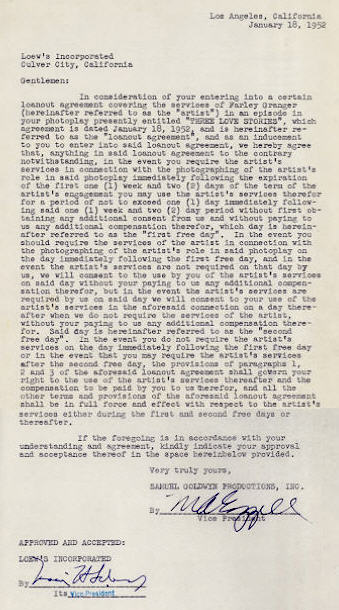 1881 - 1969
.
.
The film mogul Nicholas M. Schenck was born in Russia and came to New York with his family in 1893. There he worked his way to the top together with his brother Joseph M. Schenck, first with hawking newspapers, later in a drugstore which they took over some years later.

When they met the businessman Marcus Loew it was the beginning of an impressive career in the film business.
They founded first an entertainment park, later the Schenck brothers also worked for Loew's theaters.
From there it was only a small step into first movie theaters. In 1919 Marcus Loes reorganised his enterprise and founded the "Loew's, Inc". Nicholas Schenck became his most important associate.
When Loew combined MGM als an affiliated company of Loew's Inc. in 1924 it arouse the first seriously and especially long standing competition to Paramout.

As Joseph M. Schenck went to Hollywood and became the president of United Artists and later of 20th Century Fox, Nicholas M. Schenck took over the head of MGM after Marcus Loew's dead in 1927.
To his comrade-in-arms belonged Louis B. Mayer and Irving Thalberg.

When Nicholas Schenck tried to sell MGM to William Fox two years later he failed because of the opposition of Mayer and Thalberg. Especially Louis B. Mayer left no stone unturned and took action by the antitrust agency. Because of this setback the sell was prevented essentially.

MGM hold it's ground in the market and Nicholas Schenck became one of the most powerful individuals in the film business and he employed more than 12'000 staff members.

Nicholas Schenck was feared because of his leadership but it is due to his strict management that MGM was so successful. Even during the great depression MGM was the only studio which was able to pay a dividend to their investors.

MGM produced a huge number of movies among Nicholas Schenck's leadership and engaged stars like Jean Harlow, Clark Gable, Spencer Tracy, Katharine Hepburn, Lon Chaney or Judy Garland, only to mention some of them.

Nicholas Schenck became a wealthy man. The value of him and his brother Joseph Schenck was estimated at 20 million dollar (today 500 million dollar) in 1927 and his annual income was not less than one million dollar. He was valuated as one of the 10 richest individuals in the USA of the 30's.

On the height of his career in the middle of the 40's a new competition was arising with television, a medium with which Nicholas Schenck like many others of the old school did not want to be part of it.

There were new power struggle within MGM in the 50's - among others Schenck decided a dispute between Louis B. Mayer and Dore Schary in favour of Schary and ended with it the impressive career of Louis B. Mayer - but Nicholas Schenck could assert himself successfully and remainded as chairman when Arthur M. Loew became president of MGM.

Nicholas M. Schenck retired from the film business in 1956 and enjoyed his sunset years on his estates.