Gisa Kolbe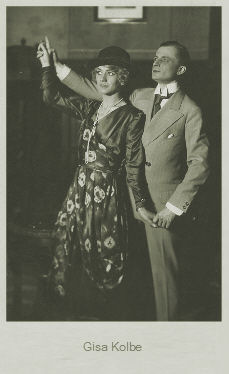 Foto: Siegmund Labisch (1863-1942)

? - ?
.
.
The actress Gisa Kolbe (also credited as Gisela Kolbe) took only part in few movies during her career. Her main focuse was on the theater.
After her film debut "Durch die Quartiere des Elends und Verbrechens" (20) with Alfred Gerasch and Anna Kallina followed an interruption of nearly 20 years appeared again in few movies.

In the 40s she appeared in the productions "Herz ohne Heimat" (40) with Gustav Diessl and Olga Limburg, Geza von Bolvary's "Wiener G'schichten" (40) playing the character of Baronin Redwitz and as Mrs. Lechner in "Liebesprobe" (49) with Oskar Sima and Karl Skraup.

She made a unique comeback at the old age in the movie "Trillertrine" (91) where she impersonated a housekeeper.